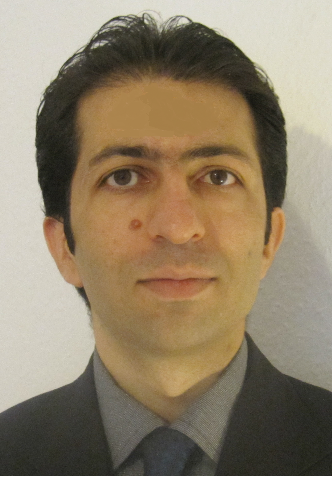 Behnam Banitalebi
office: Building 07.07, Room 210
mail: TecO, Vincenz Prießnitzstr. 1, 76131 Karlsruhe, Germany
email: behnam.banitalebi@kit.edu
fon: +49 (721) 608 41712
fax: +49 (721) 608 41702

I have joint Teco since April-2010 pursuing my PhD under the supervision Prof. Dr.-Ing Michael Beigl. Currently I am working as research assistant.
Research Interest:
My current research is mainly on data communication in wireless ad-hoc and sensor networks. My main objective is to increase reliability and flexibility of data communication in these networks in an energy efficient and distributed fashion. For this, I am working in following areas:
Routing protocols in ad-hoc and WSNs
Collaborative data transmission in wireless networks including virtual-MIMO and distributed beamforming
situation-aware networking (routing, channel allocation and Physical layer signal transmission techniques
Multi-metric routing
As second research interest, I work in the area of pervasive healthcare; more specifically, the application of contact thermography sensors for wearable sensing and detection of obnormalities such as harmful pressure on the legs.
Awards:
Open Thesis:
If you are interested in working in the areas of routing, channel access and data communication in ad-hoc and wireless sensor networks, please feel free to contact me to introduce topics for Master or Diploma thesis. If you have ideas related to my research interests and like to discuss with somebody, I will be happy to help you.
Publications:
2012
2011
2010
Behnam Banitalebi, Stephan Sigg, Michael Beigl, Performance Analysis of Receive Collaboration in TDMA-based Wireless Sensor Networks , Ubicomm 2010, Florence-Italy.
Behnam Banitalebi, Stephan Sigg, Michael Beigl, On the feasibility of receive collaboration in wireless sensor networks , PIMRC'10, Istanbul-Turky.
Before 2010